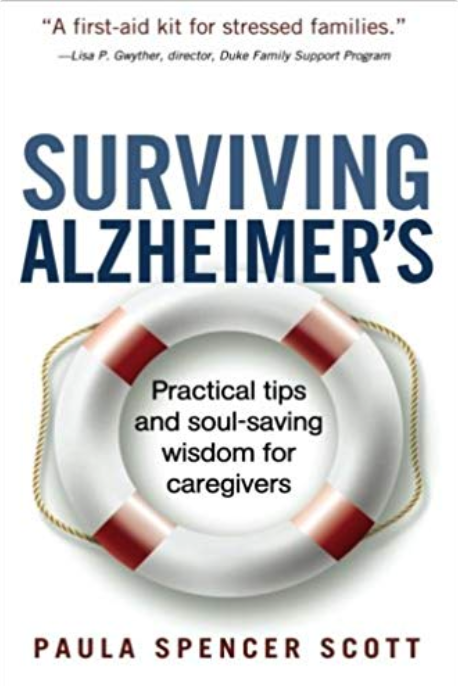 Books we recommend: Surviving Alzheimer's
Surviving Alzheimer's, written by Paula Spencer Scott, is on the Alzheimer's Coalition of Henderson County's list of suggested reading materials.
What every family member of a loved one with dementia needs to know: How to help without sacrificing YOU. In Surviving Alzheimer's you'll find: The best, most current thinking on how to enhance quality of life and safety while minimizing stress on everyone involved.
The "Why This, Try This" approach to understanding what's behind odd, frustrating behaviors—and what you can do about them
How to defuse resentment, guilt, anger, and family friction
Lifesaving insights from a team of top dementia-care experts from geriatrics, psychiatry, social work, law, dementia therapy, and caregiver advocacy
Stories and ideas from real families
All in a fast, scannable format, unlike any other Alzheimer's guide, perfect for short-on-time caregivers.
Purchase Surviving Alzheimer's from Amazon or wherever books are sold.