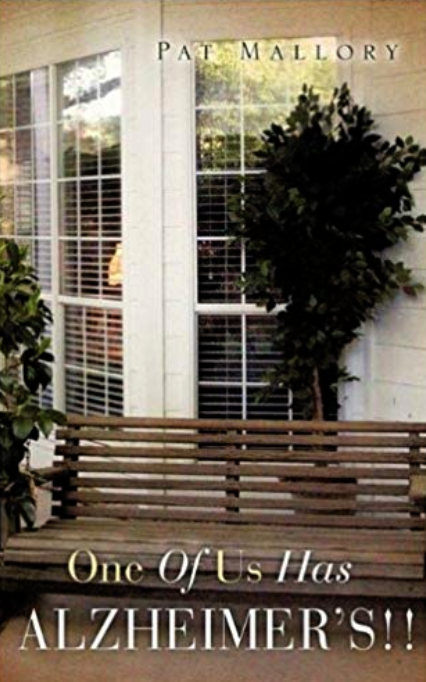 Books we recommend: One of us has Alzheimer's!!
One of us has Alzheimer's!!, written by Pat Mallory, is on the Alzheimer's Coalition of Henderson County's list of suggested reading materials.
"ONE OF US HAS ALZHEIMER'S!!" is a book written from the personal experiences of the author and her husband as they traveled on the journey down Alzheimer's Lane.
The purpose is to provide support and a personal insight into the feelings that accompany those who travel this road. It is written to give the pilgrim on this journey comfort and a light for the road ahead. Patricia is the Minister of Ministries and Missions at First Baptist Church in Tyler, Texas.
Purchase One of us has Alzheimer's!! from Amazon or wherever books are sold.